JOHN DEERE 960 8 metrov s garantiey + katok cultivator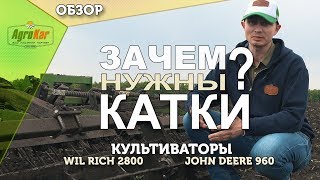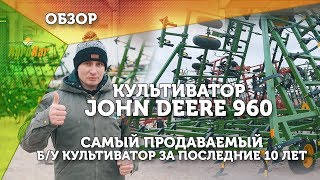 1/10
Model
960 8 метров с гарантией + каток
Location
Ukraine
Kropivnickiy
Description
Required tractor power
160 HP
Overall dimensions
width - 8 m
Transport dimensions
width - 4 m
Культиватор JD 960
8 метров ширина звахвата
агрегатируется с тракторами от 150 л.с.
5 рядов рабочих органов (подпружиненная стойка) перекрытие стрел 80%
3 ряда пружинной бороны с регулировкой угла атаки

Капитальный ремонт! заменено: стрельчатые лапы (Nichols tillage - тонкая острая лапа с износостойким носком), болты, пластиковая защита стойки, втулки, стремянки, болты крепления, подшипники в колесных узлах, покрышки, ремонт и замена РВД и гидроцилиндров.
Оригинальная краска!!!
СОСТОЯНИЕ НОВОГО!!!

Возможна отсрочка платежа

каток - доп опция, на выбор есть два типа катков, с углом входа в почву под 90 градусов (стандарт) или 107 градусов (агрессивный миксер). Выбор катка в зависимоти от ваших почв и требований к возделыванию почвы.
Культиватор JD 960
8 метров ширина звахвата
агрегатируется с тракторами от 150 л.с.
5 рядов рабочих органов (подпружиненная стойка) перекрытие стрел 100%
3 ряда пружинной бороны с регулировкой угла атаки

Капитальный ремонт! заменено: стрельчатые лапы (Nikols tilag - тонкая острая лапа с износостойким носком), болты, пластиковая защита стойки, втулки, стремянки, болты крепления, подшипники в колесных узлах, покрышки, ремонт и замена РВД и гидроцилиндров.
Оригинальная краска!!!
СОСТОЯНИЕ НОВОГО!!!

Возможна установка винтового катка как на фото.
Important
This offer is for guidance only. Please request more precise information from the seller.
Safety tips
Seller's contacts
Andrey
Languages:
Ukrainian, Russian
Ukraine, Kirovohrad Oblast, 25000, Кропивницький, Мурманська вулиця, 8
Seller's local time: 07:46 (EEST)
Selling machinery or vehicles?
You can do it with us!